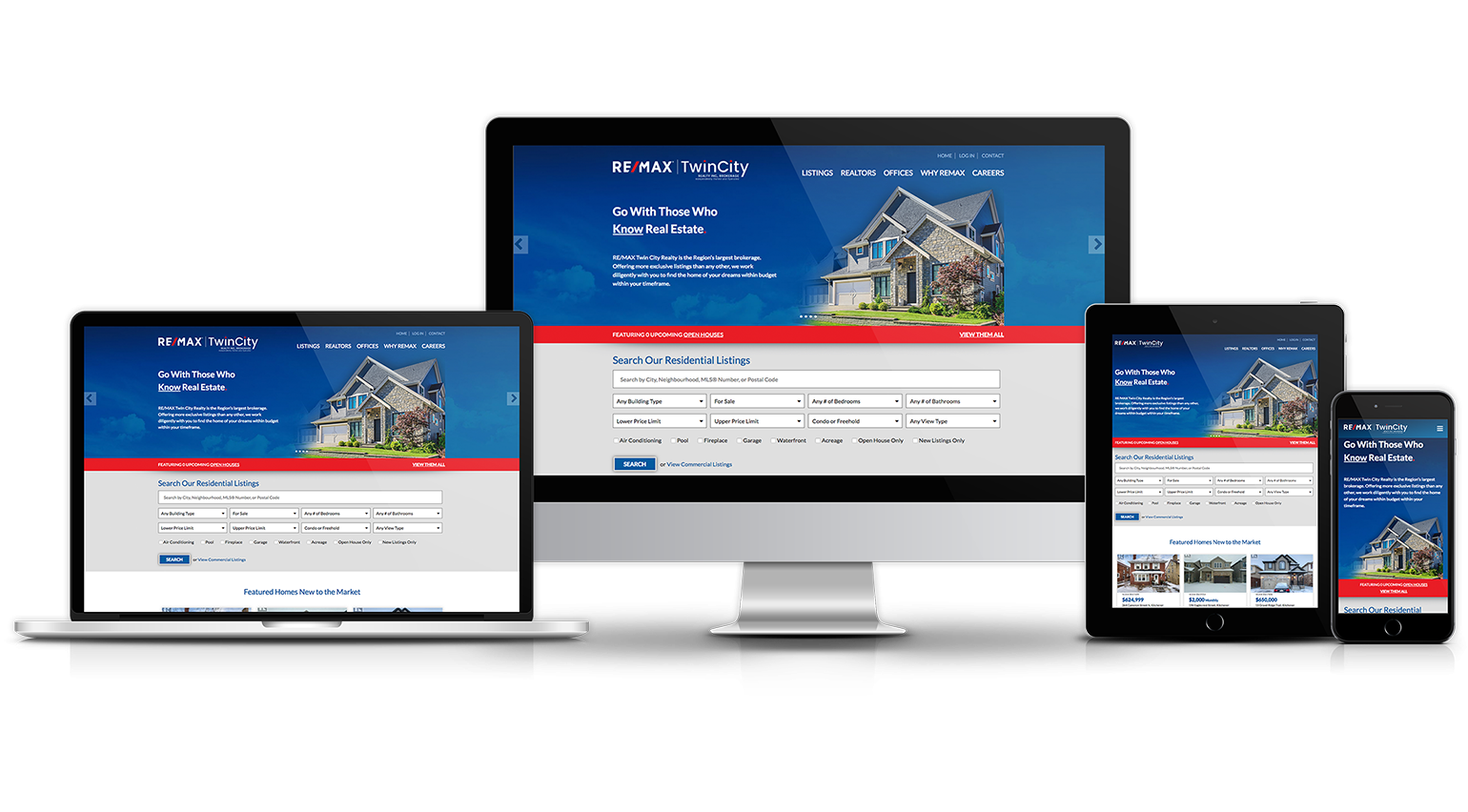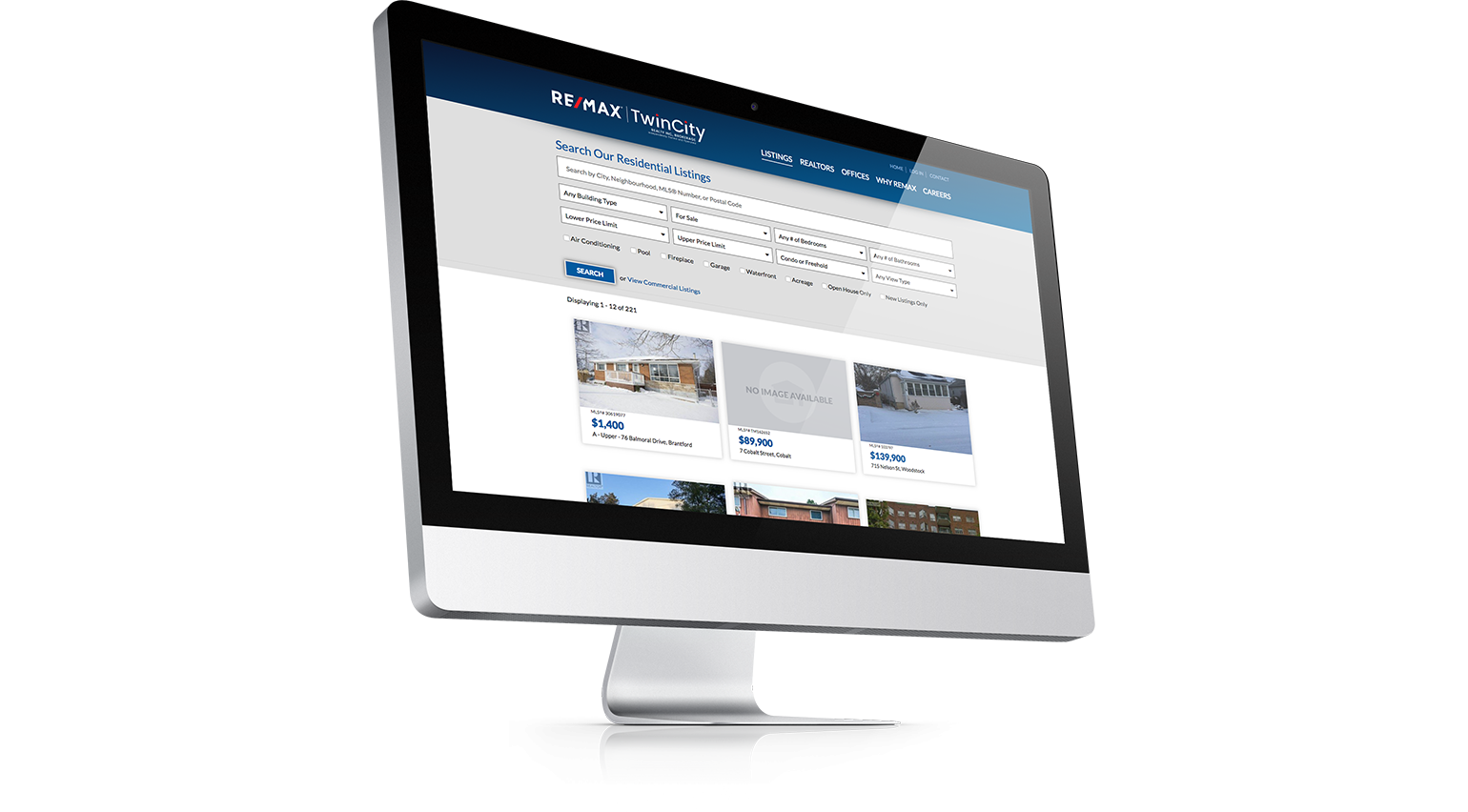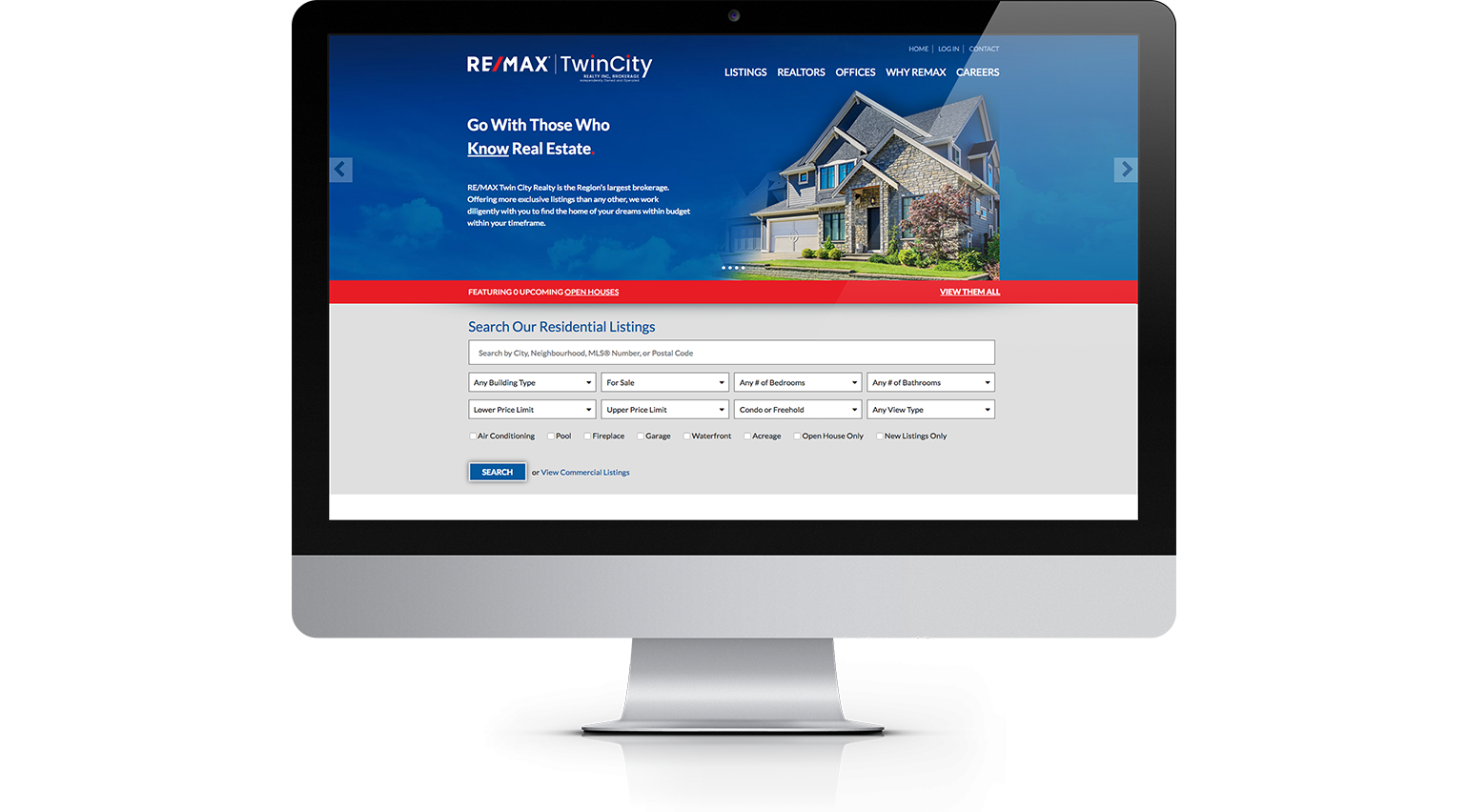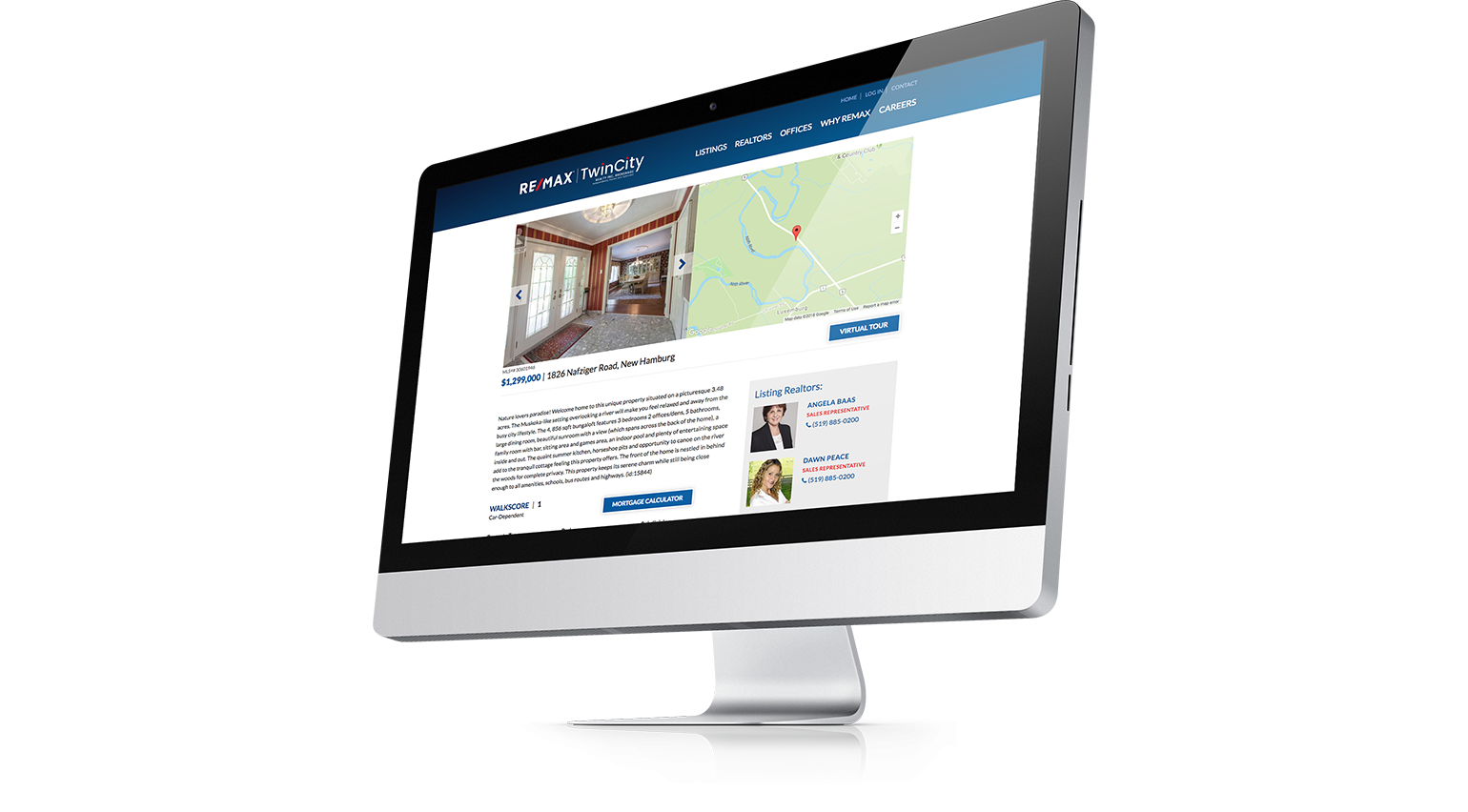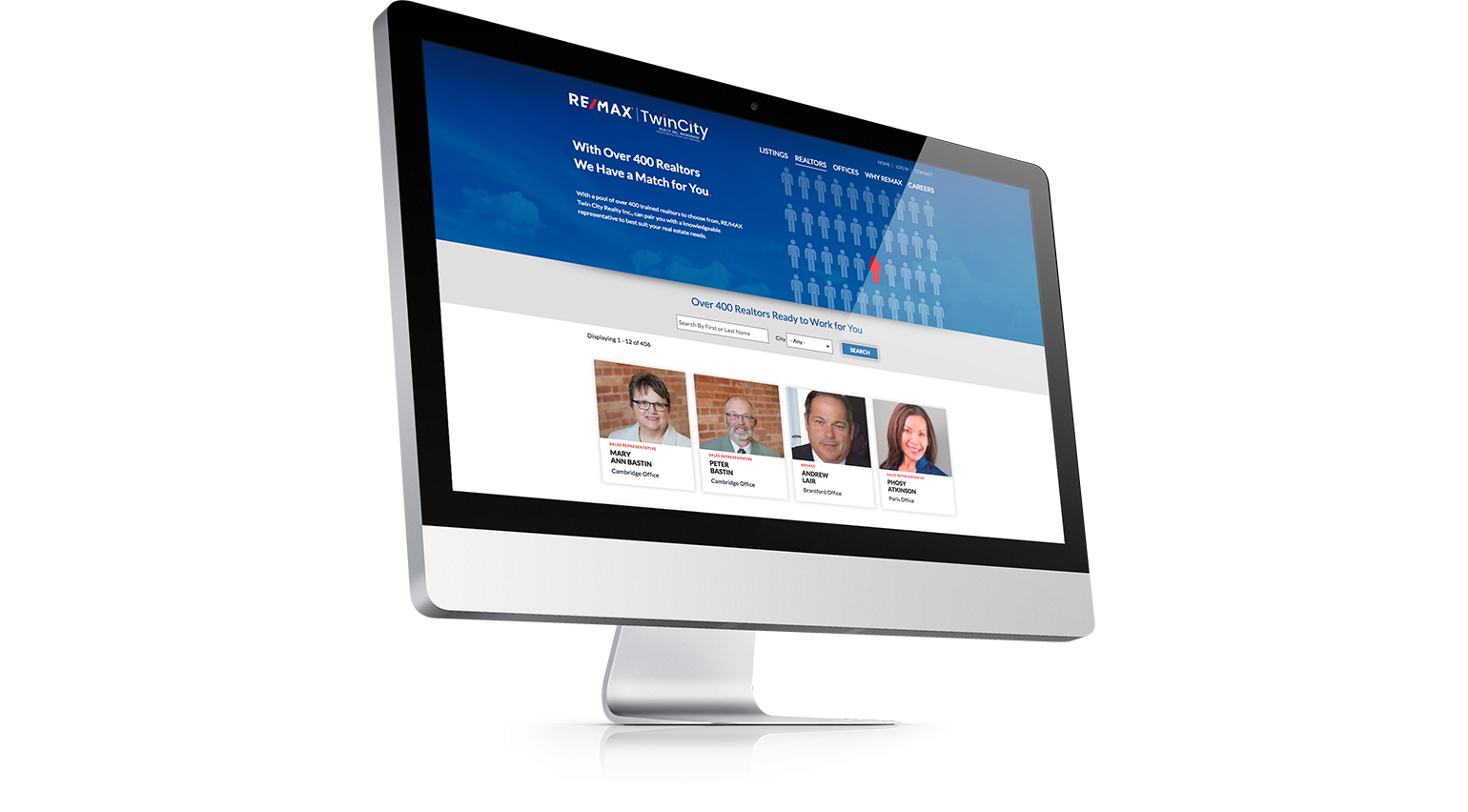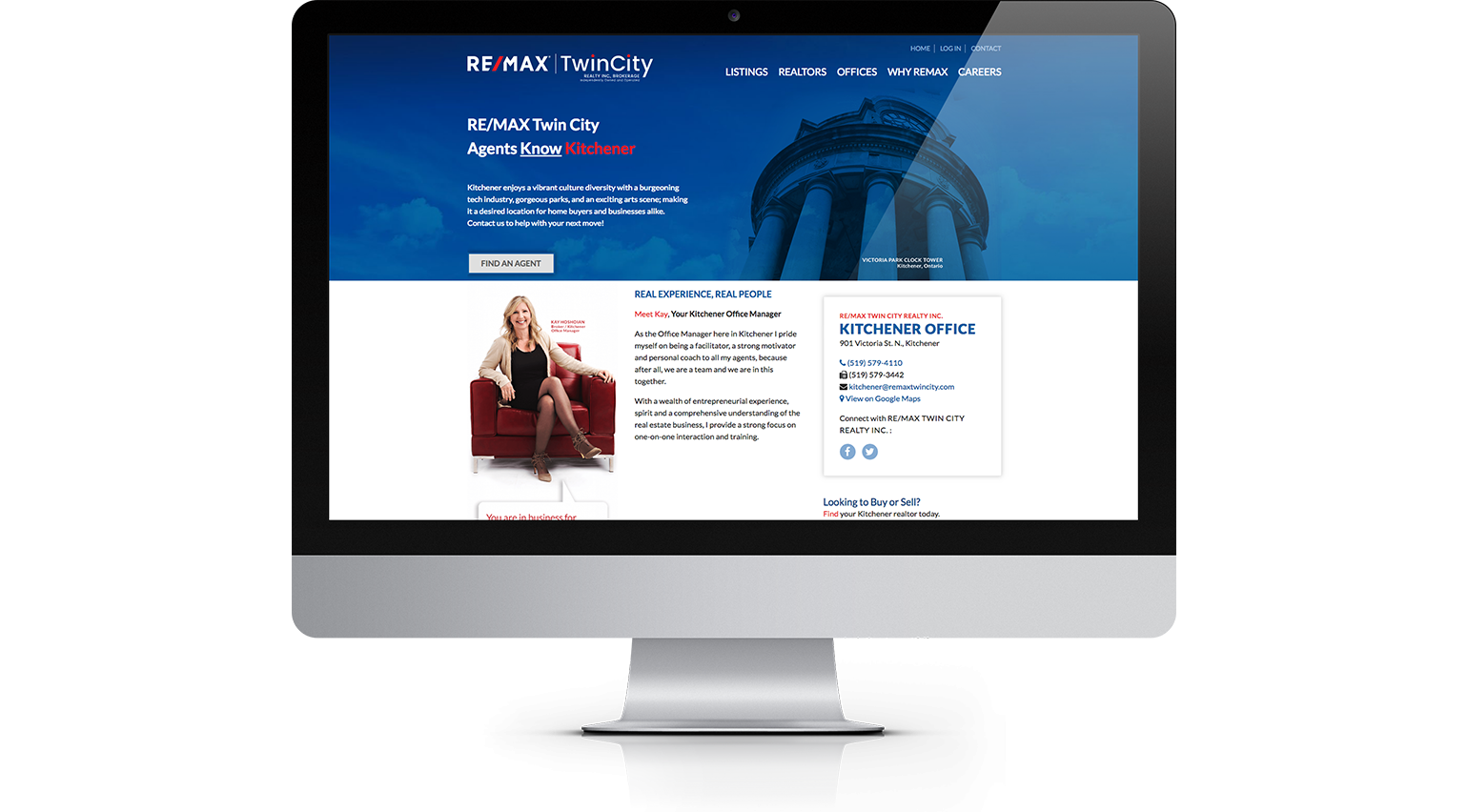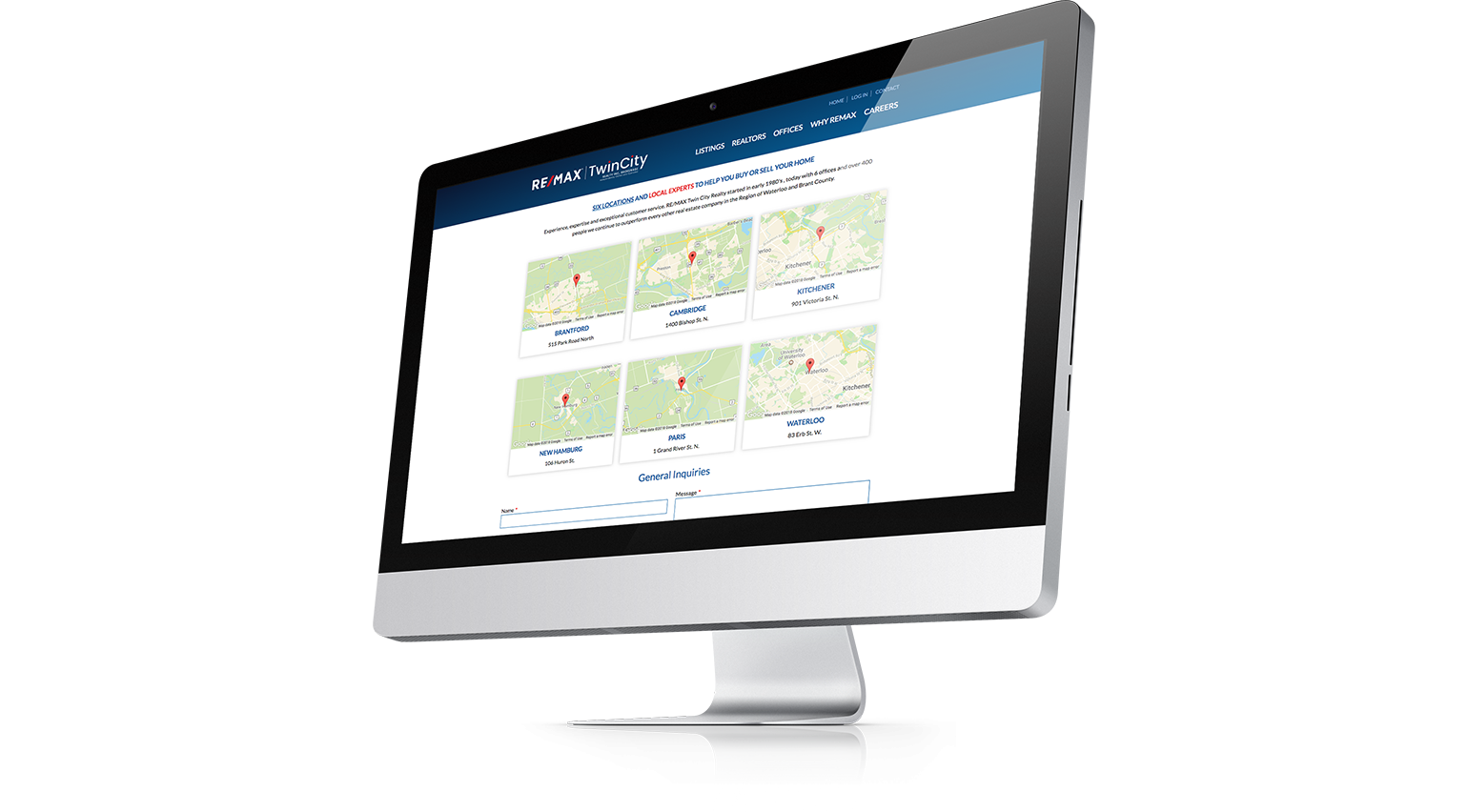 RE/MAX Twin City has continued to grow and outperform every other real estate company in the Region. Starting with just one office, RE/MAX Twin City has grown to a force of over 400 people working across 6 offices to become the #1 chosen Brokerage in the Region of Waterloo and Brant County.
Developing the new RE/MAX Twin City website had many hurdles to overcome. Working with the Canadian Real Estate Association (CREA) API was quite the challenge. Pulling all of the active listing data and images of properties in the Region of Waterloo area into the site was quite an extensive process. Since the active listings are updated frequently, the site has to continually connect to the API to request new data. As we know, over time listings become sold. Removing outdated listings was required to keep the site in sync with the real estate market.
Once the property and realtor data was pulled into the site, we needed an easy-to-use way to find said properties and realtors. Using Apache Solr as the search backend, users can filter by numerous conditions such as MLS® number, price, building type, number of bedrooms and/or bathrooms, open houses only, new listings only, and more.
Each property has the exact latitude / longitude address thanks to the Google's geocoding API, which allows users to quickly view where the property is located within Google Maps while viewing the property details.
A great feature of the RE/MAX Twin City website is showing the WalkScore® Data for each property. WalkScore® shows how convenient it is to walk to amenities such as plazas, parks and bus stops.
Also a must have for any real estate site is the mortgage calculator. Having a simplistic mortgage calculator allows users to quickly find out the monthly payment.
RE/MAX Twin City's website also highlights the 6 offices across the Region of Waterloo and Brant County. This allows people to easily find a realtor in their area, or attend meetings or events in their community.






Features
Drupal 9
Residential and Commercial Search
Realtor Search
Contact a Realtor
Mortgage Calculator
Calendar of Events
CREA API Integration
Geocoding API Integration
WalkScore® API Integration
Apache Solr Backend
Responsive Design
Google Analytics
Search Engine Optimization