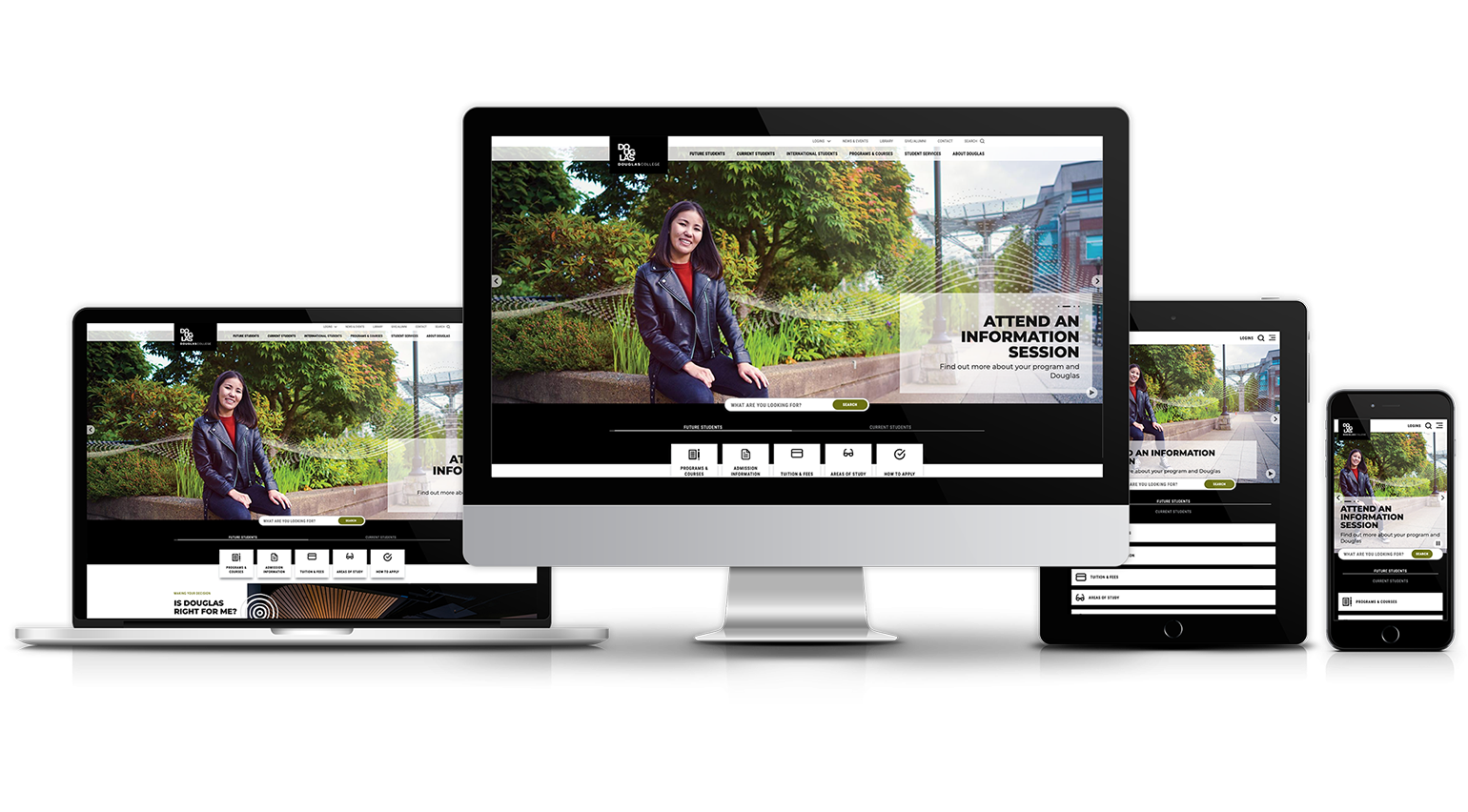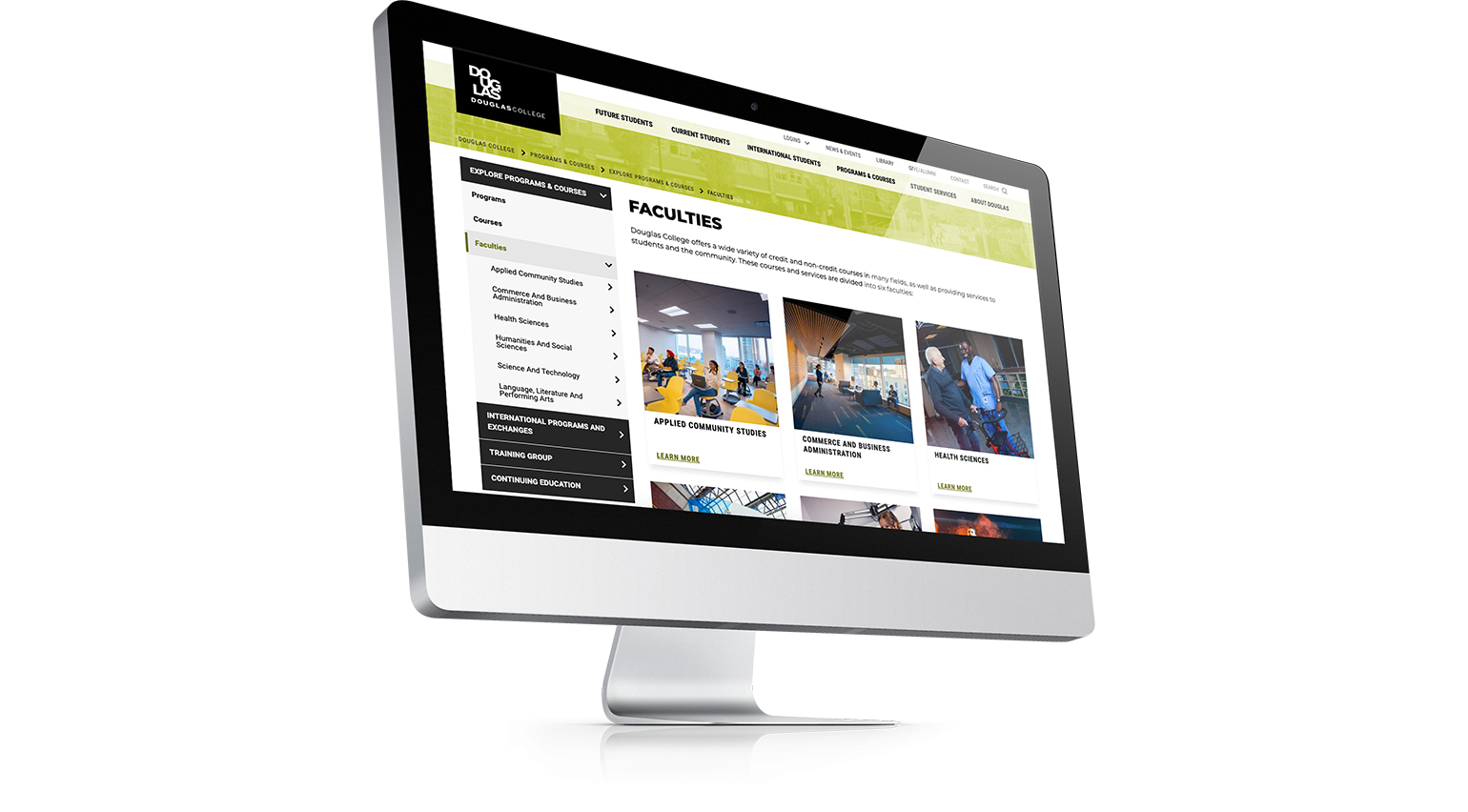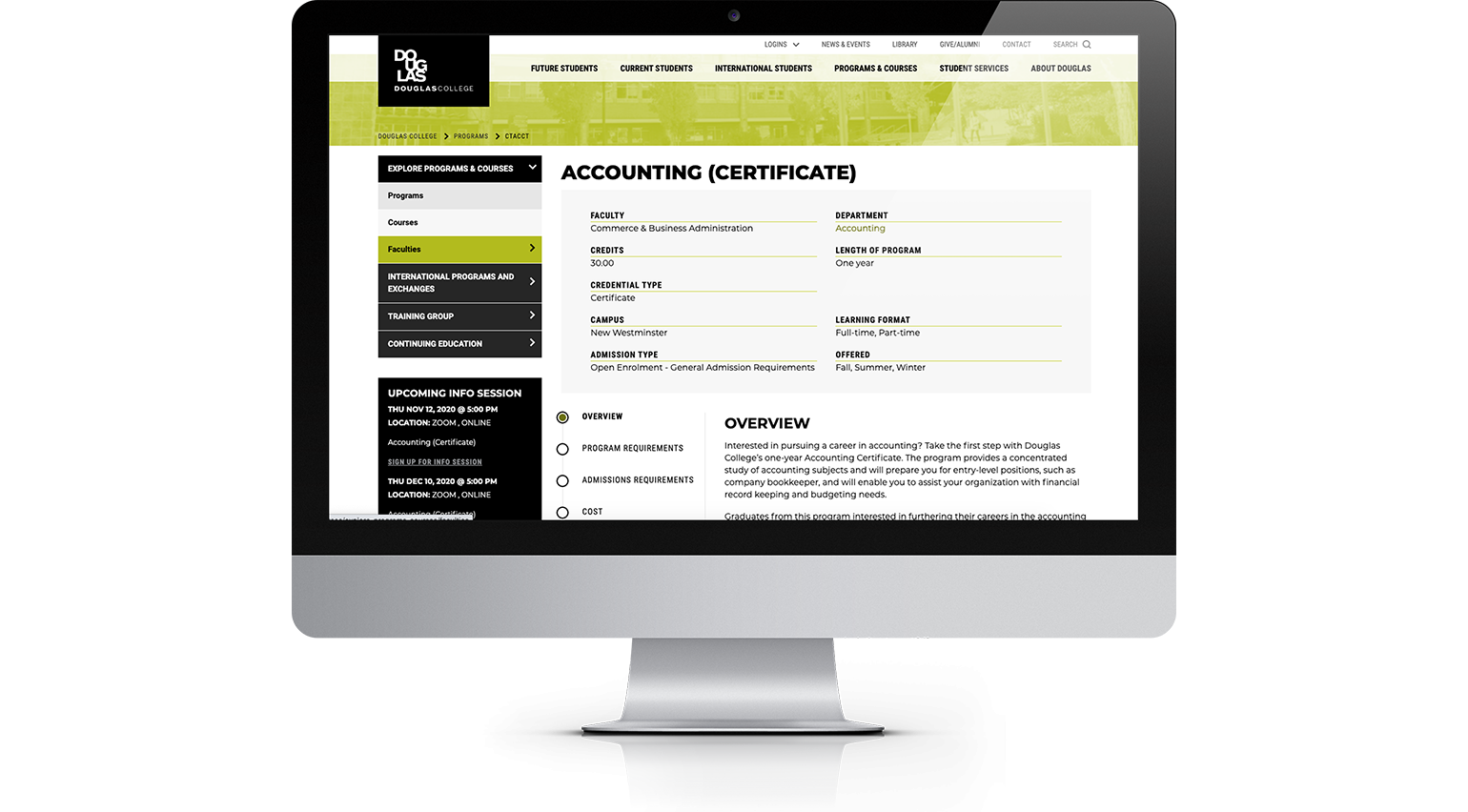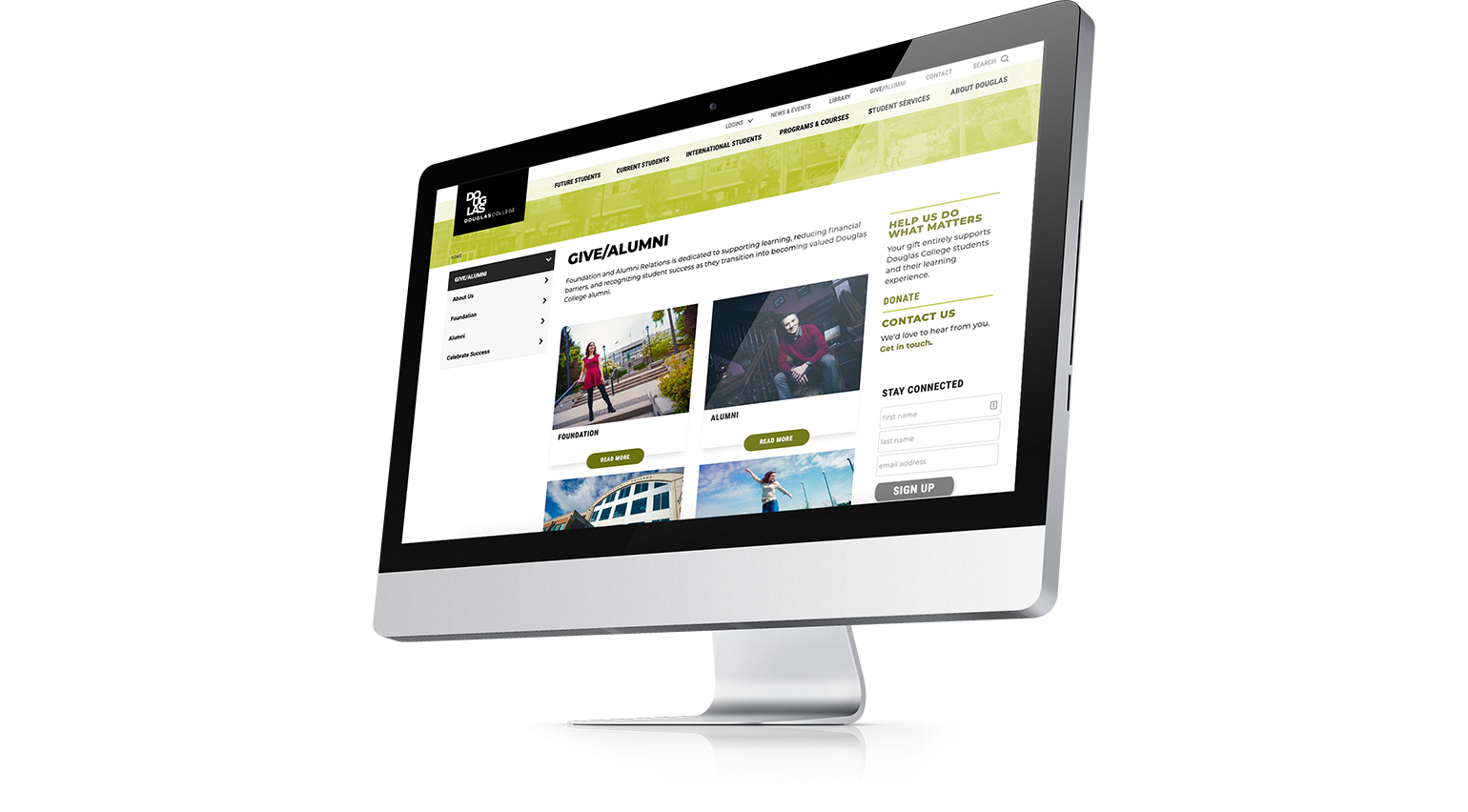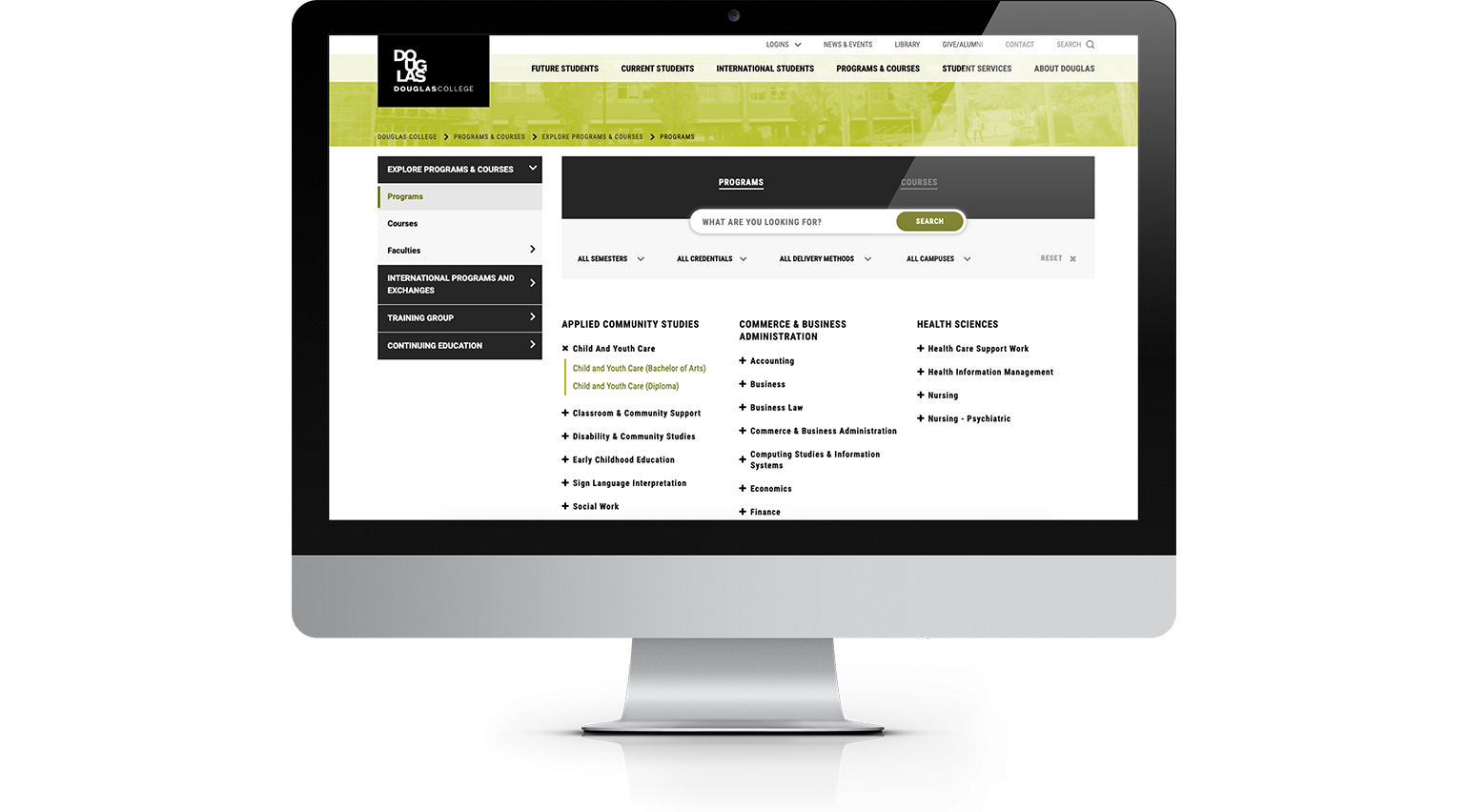 Founded in 1970, Douglas College is the largest degree-granting college in British Columbia, Canada, educating close to 25,000 students per year. The College has two major campuses in Metro Vancouver (New Westminster and Coquitlam) as well as several smaller training centres in Surrey, Burnaby and Maple Ridge. With both main campuses directly on SkyTrain lines, Douglas is one of the most accessible post-secondary institutions in Metro Vancouver, drawing students from across the region.
With over 500 programs and over 2000 courses available, synchronizing the website with the registrar was no small task. Daily data import and synchronization occurs to ensure the most updated programs and course info is available online.
Douglas College website contains more than 12,000 pages of content. To maintain a user-friendly browsing experience, custom breadcrumbs were added to keep similar items grouped together. Due to the large amount of content, Google Search Engine API was integrated as the site search section to return relevant results quickly and accurately.
Building the new site in Drupal gives site administrators access to update the current displayed term easily. Administrators also have the option to display past and/or upcoming terms. The backend automatically creates a filter for students to search courses across all the available terms.
Most courses have multiple course guidelines as requirements change over the years. Current course guidelines are automatically applied during import which simplifies database queries to increase site speed.
Students can view current course offerings for each course. Course offerings are imported daily allowing students to view status, professor, location, date and time information among other details for each course.



Features
Drupal 9
Site Migration
Content Import
Syncronized Courses & Programs
Custom Filters
Current Guidelines
Custom Menu Breadcrumbs
Current Course and Program Offerings
Google Integrated Search
High Traffic Website
Responsive Web Design