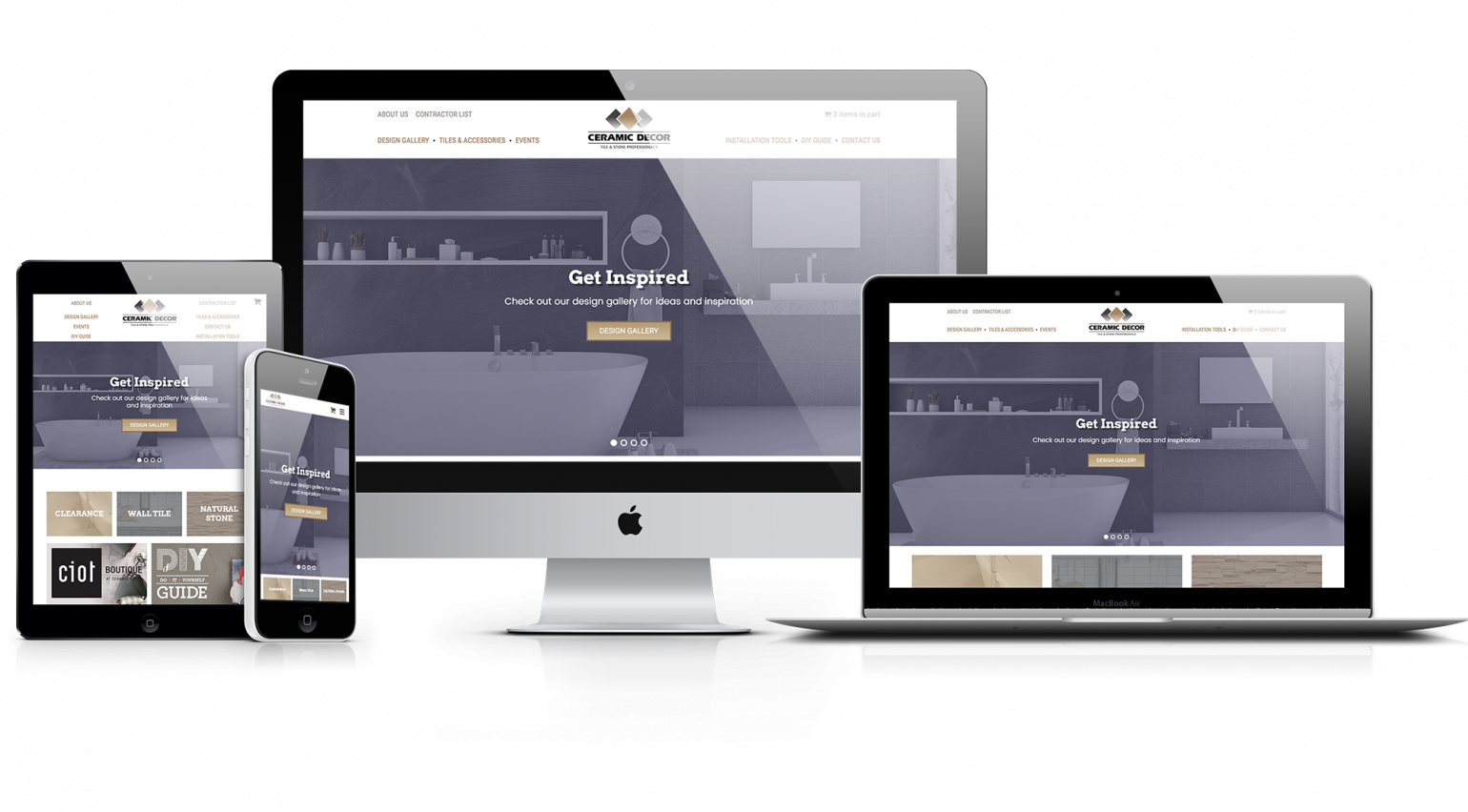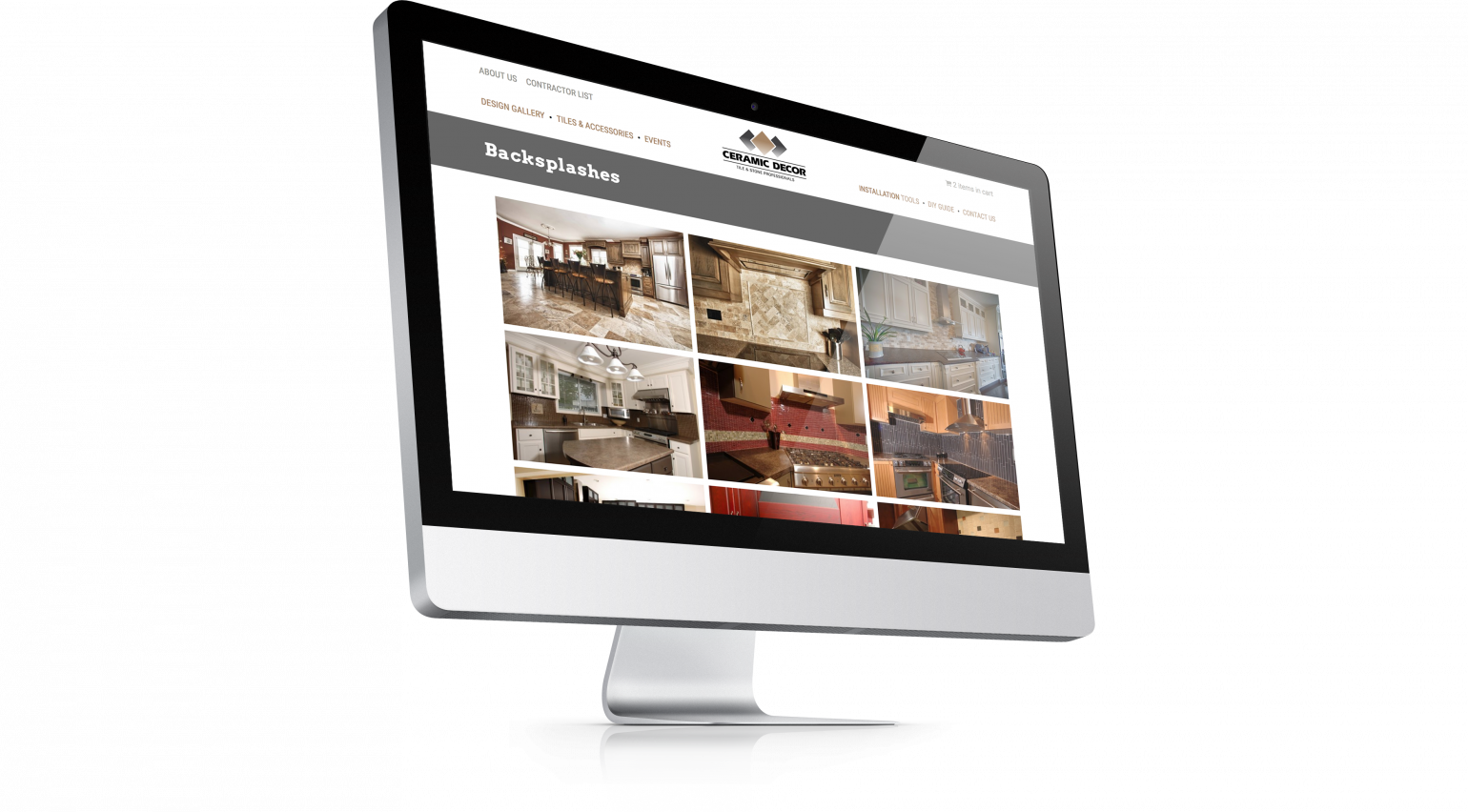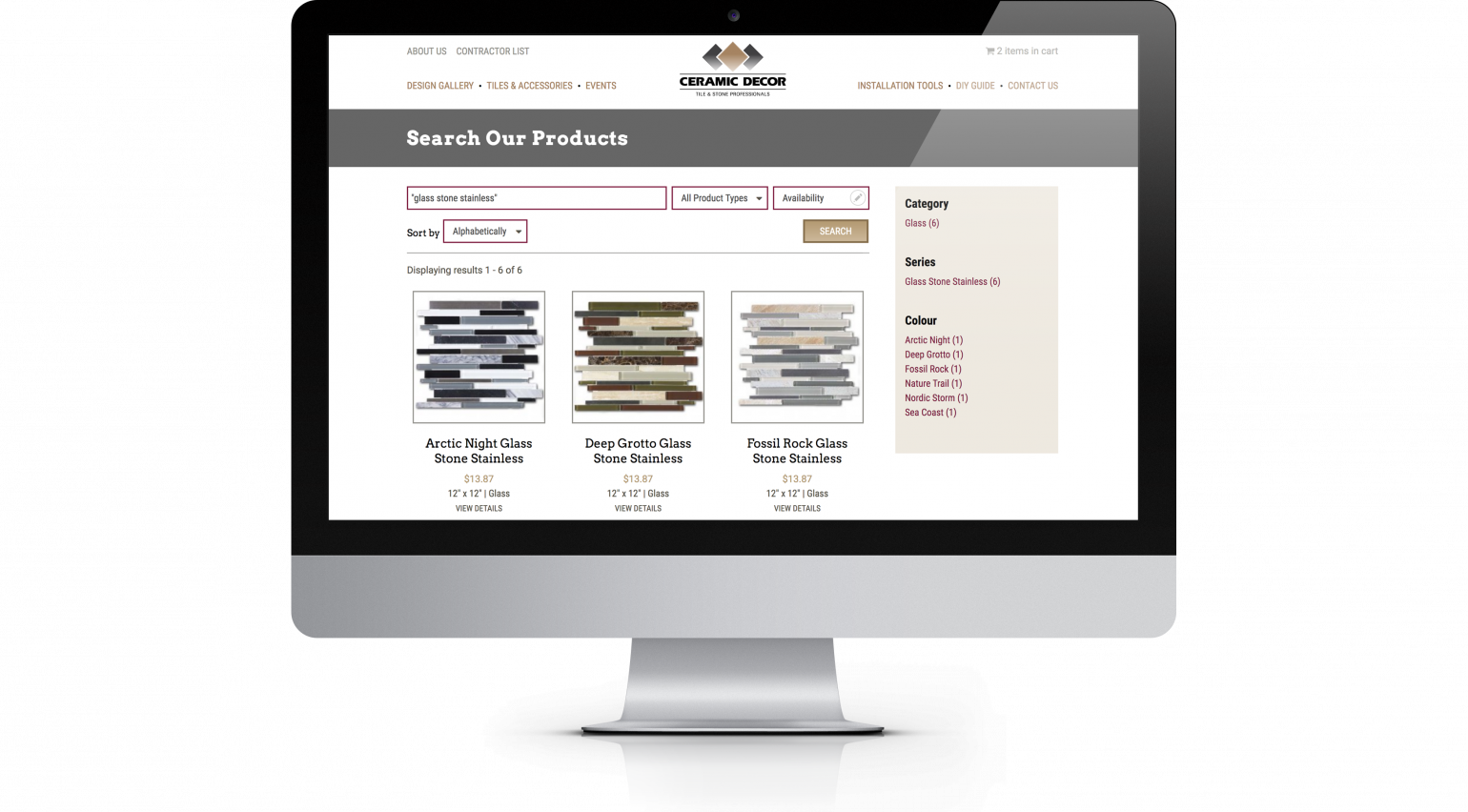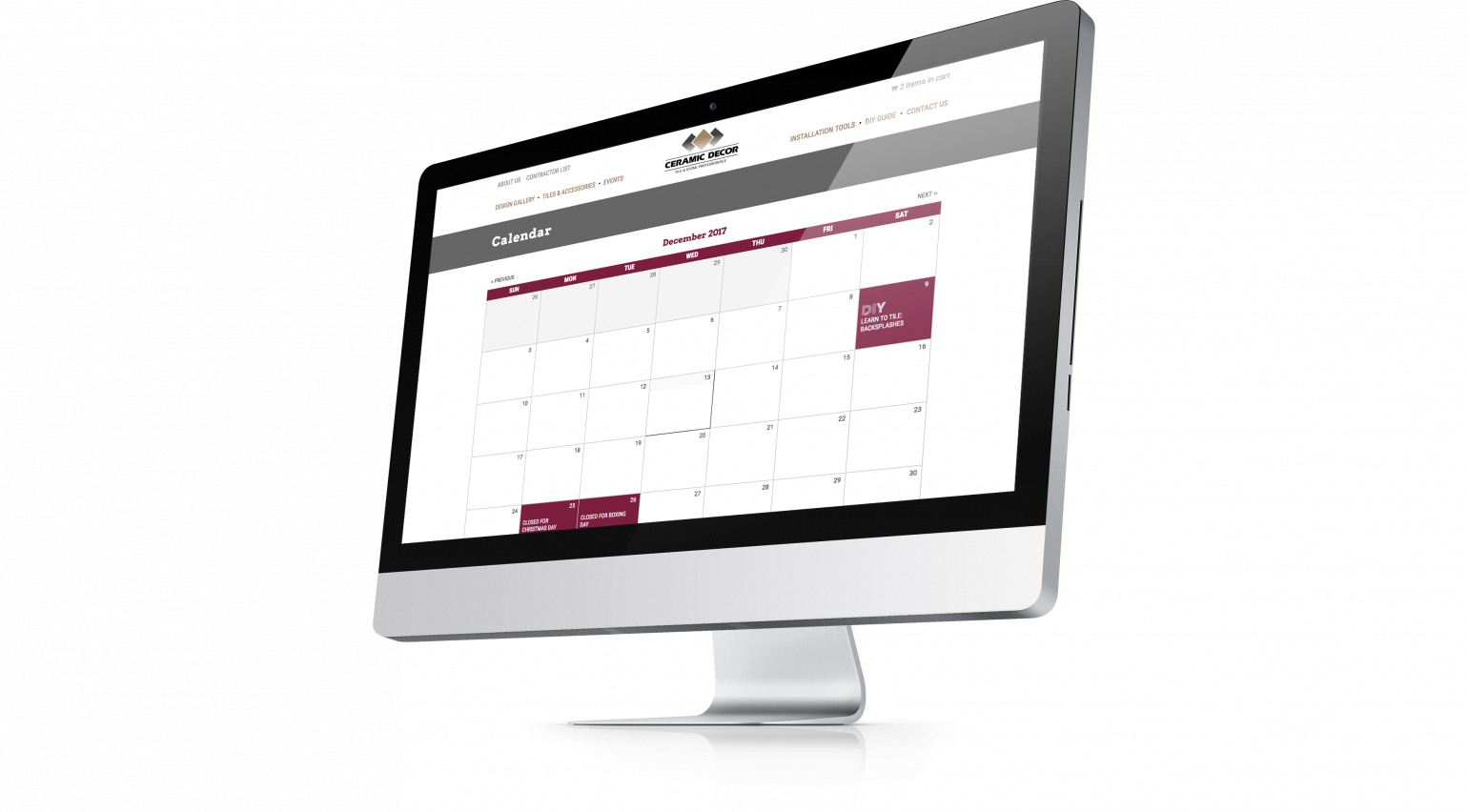 Ceramic Decor is Guelph's largest tile showroom which features a unique display system of full size panels of tile that makes viewing and choosing tile much easier and more enjoyable than traditional flooring showrooms that feature manufacturer bins.
Sage Solutions developed a sustainable website which automatically pulls in new products from the client's database and displays them on the site. A unique feature for Ceramic Decor was the ability for the general public to browse and request tile samples, while allowing contractors to login and create purchase orders using the same checkout process.
Importing products daily was challenging due to the fact that the products are sitting in an MSSQL database, and need to be synced into a MySQL database. On top of that, there was no categorization in the previous database; everything is simply a product. Categorizing the products into the respected tile, grout, tools and accessories, etc. was quite the challenge!



Features
Drupal 9
Responsive Design
Custom Checkout Process
Automatic Product Sync
Solr Search Functionality
Google Analytics
Search Engine Optimization
Photo Gallery
Calendar of Events
Contractor Listing