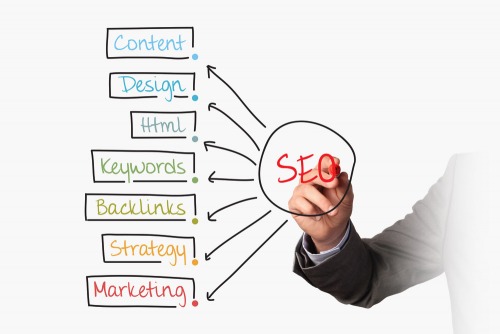 Every company wants to show up as the first search result of Google. When it comes to SEO, content is King! You need lots of it, and be continually adding more. But not just any content, relevant and unique content is a must! Frequent updates and content generation is a must if you want to stay on top of the rankings.
Design is another top priority for search engine optimization. If people don't like the look or find your site hard to use, they will go to other sites which are more appealing. Having a great design keeps users engaged on your site.
Clean, proper HTML helps the page crawler understand what content is more relevant than others. Title tags, meta tags, H1 - H6 tags, ALT text, keywords, description, URL path, sitemaps and redirects are just the tip of the iceberg for increasing your page rankings. When
Sage Solutions builds your website with search engine optimization in mind. HTML is programmatically generated so you don't have to worry about it, so you can focus on your content.
Modifying your content with different keywords will get your different rankings. Using a keyword analyzer will help you with what synonyms and alterations to use in your content.
Gone are the days of just having good on page SEO. Now you also need off page SEO, which is having other sites and social media systems linking back to your site to increase your ranks.
Having a strategy is key to your SEO success. Are you optimizing for revenue, a larger audience, or brand awareness?
Once all the above is running smoothly, you can start marketing and watch your SEO rankings increase.