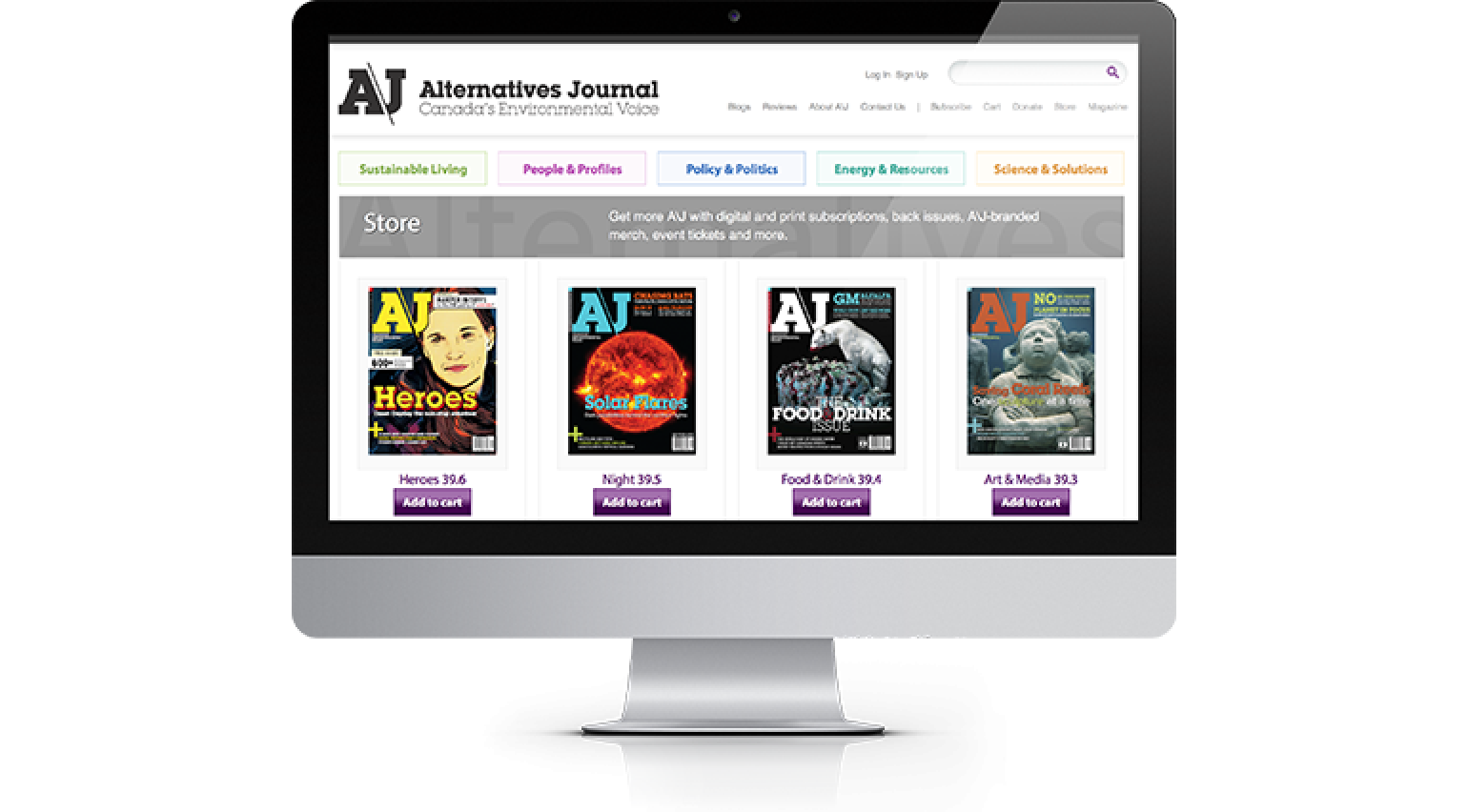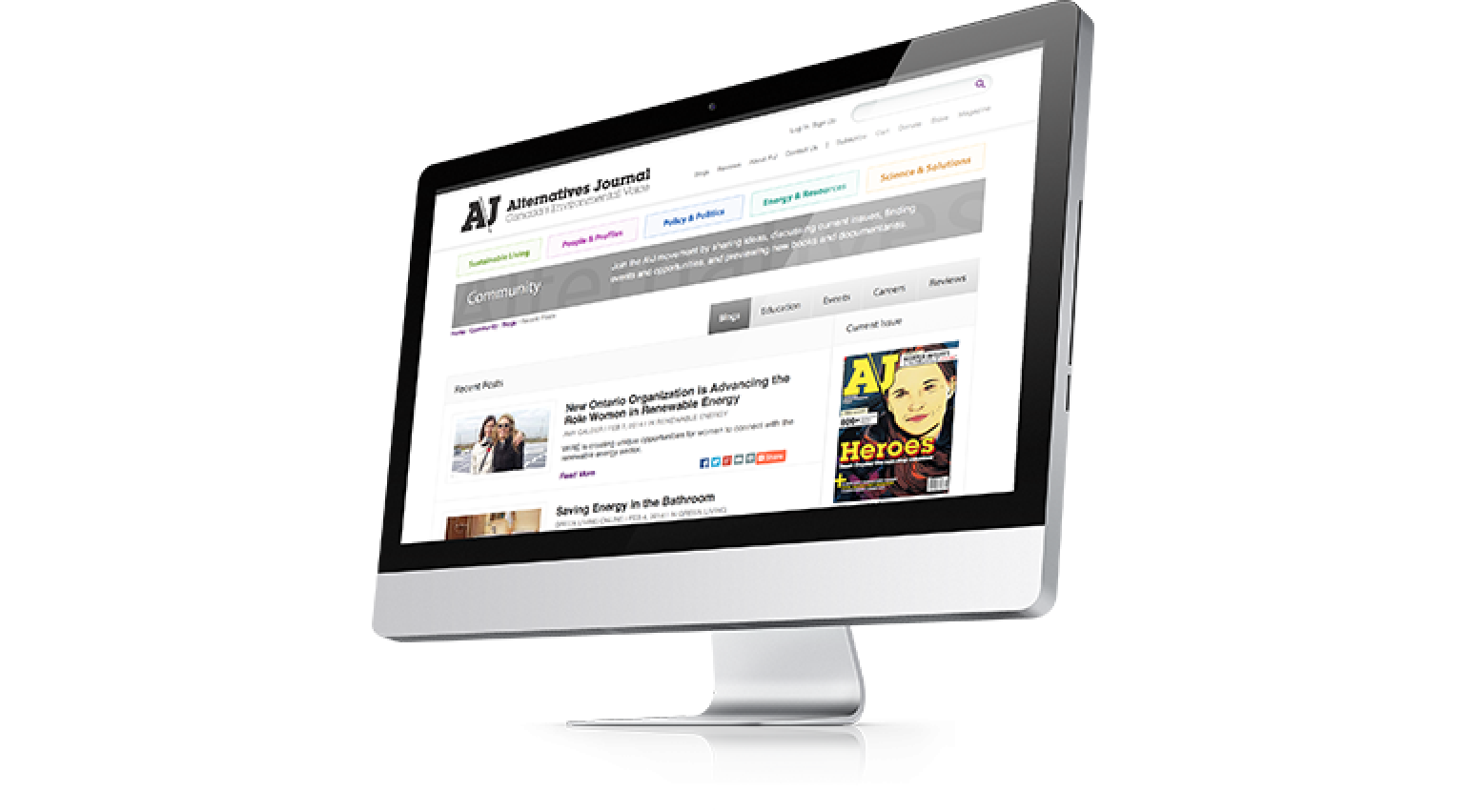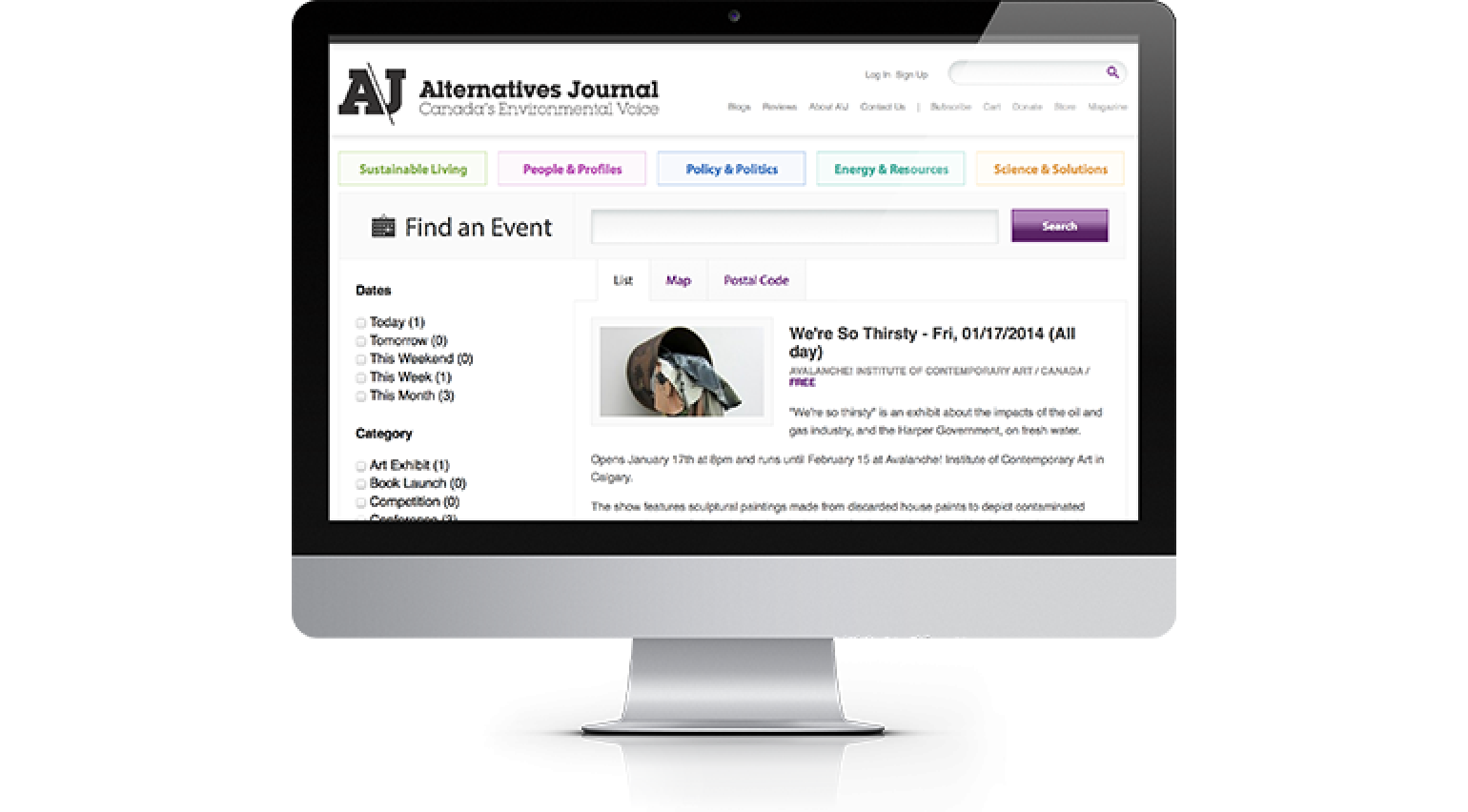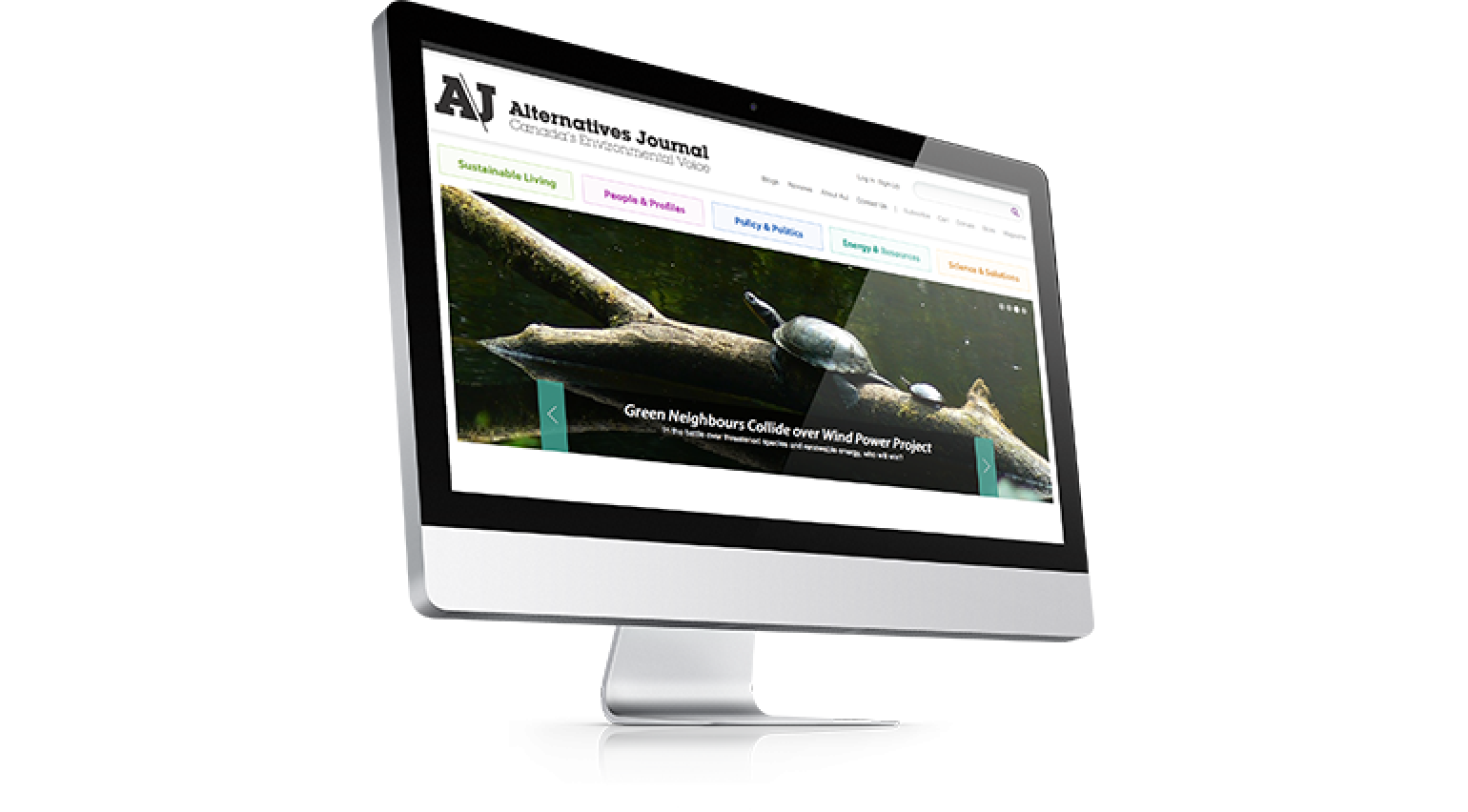 Alternatives Journal (A\J), Canada's Environmental Voice since 1971 delivers the latest news and ideas about national and global environmental issues, offering both a vision of a more sustainable future and the tools needed to take us there.
Alternatives Journal needed to revamp their online presence to help market their magazine. Drupal was the Content Management System of choice as this site includes many sections and areas, along with ecommerce with custom shipping prices and unique product coupon discounts. Their new site also integrated seamlessly into their product tracking system which meant no more double data entry.
After launching the site in 2012, online sales more than doubled!



Features
Drupal
Ecommerce
Content Management System
Blogs, Book Reviews, and Events
Custom Shipping Rates
Provincial, USA, and Int'l Taxes
Coupons and Discounts
Stock Management
API Integrations
Search Engine Optimization
Google Analytics